DELIVERY INFORMATION
We deliver by the FULL box to certain states within Australia.
Delivery Information
Due to quarantine regulations we are unable to offer 'plants online' to WA, TAS and NT.
Your plants will leave the nursery in perfect condition and secure within an up-right, custom box.
Delivery is performed by a 3rd party freight company who are aware of the requirements for plant transport and delivery.
Delivery will take 2-7 days depending on the destination.
If you live in the more remote areas of NSW and QLD you may like to consider having your plants delivered to a larger regional town. This may decrease delivery time by a few days.
Plants will be dispatched promptly and early in the week to avoid weekend delays.
Your plants will be delivered by APD.
To ensure our plant quality it may be necessary to delay dispatch during HOT weather.
This service is not available during Summer.
Please WATER your plants on arrival.
COST per FULL BOX:
South Australia:
Zone 1 – Adelaide/Suburbs: $20
Zone 2 – Outer Metro: $25
Zone 3 – South East: $35
Zone 4 – Murraylands: $30
Zone 5 – North/Eyre: $40
Victoria:
Zone 1 – Melbourne: $25
Zone 2 – West/South West: $35
Zone 3 – South Gippsland/Traralgon: $35
Zone 4 – North Gippsland/Bairnsdale: $40
Zone 5 – North/North East: $40
New South Wales:
Zone 1 – Sydney: $30
Zone 2 – Central Coast: $35
Zone 3 – Hunter: $40
Zone 4 – Tamworth/North Coast/South Coast: $45
Zone 5 – Central Table Lands: $55
Zone 6 – North West/Riverina/Murray: $55
Australian Capital Territory:
Queensland:
Zone 1 – Brisbane/Moreton: $50
Zone 2 – Darling Downs: $60
Zone 3 – Wide Bay Burnett: $70
Zone 4 – Fitzroy: $80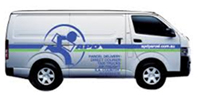 If you would prefer to order your plants over the phone you may 'contact us'  on (08) 8556 0274 during normal business hours.
Protea World will not be responsible for undelivered plants if the address provided by the customer is incorrect or insubstantial.
Due to bio-security reasons we are unable to accept returned plants – please choose your plants carefully.
If you have received an incorrect or damaged plant please contact us immediately.